Sérendipité
August 2005, you're browsing the web for a few years now. And you're about to enter a unknown territory. Consume good content and avoid bad ones.

Based on my experience of browsing the internet as a french kid not speaking a word of english.

Comments
Log in with itch.io to leave a comment.
wow I browsed the unknown for 1693570547 seconds im a real pro guys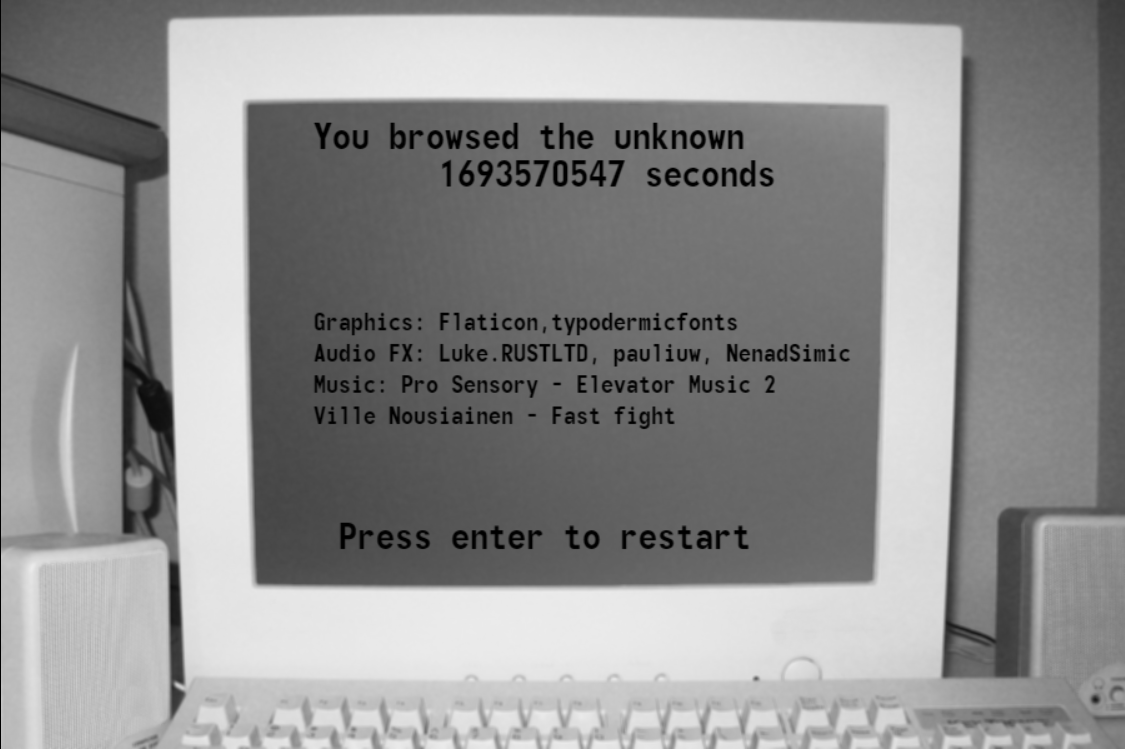 Generally it is advised to play less than 53 years in one sitting
wow I browsed the web for 69 seconds!